Welcome to Gumshoe. We are a professional investigations company based in Northland, serving New Zealand wide and abroad.
Gumshoe professionals are able to assist you with a wide scope of services including commercial and corporate investigations, workplace investigations, security reviews and consultancy, fraud matters, domestic situations, all types of legal cases, business related matters and document service.
No matter how simple or complex your matter is, our mission is to provide a meticulous investigation service to every client. For each assignment we develop a customised plan and utilise specific investigation services and specialists (if required) to achieve the best outcome for you.
Do you need an independent and impartial workplace investigator?
We Can Help
Insurance Investigation and Loss Adjusting?
We Can Help
Do you need evidence for a legal matter?
We Can Help
Do you need to locate someone?
We Can Help
Is someone in your life being dishonest?
We Can Help
Do you need documents served?
We Can Help
Do you need to know the truth?
We Can Help
For a no obligation initial consultation about your investigation needs
Our investigators and network of professionals come from a range of reputable backgrounds. We work with former Police detectives and other professionals with specialist skillsets and qualifications. You can be confident and sure of the credibility of your engagement with our service knowing that every Gumshoe professional has:
Required qualifications and Industry licensing
Experience and proven ability
High standards of professionalism
Ethical standards
Excellent character history
Integrity
These values and attributes reflect well on our clients. Our professional and ethical standards uphold the credibility of every investigation we carry out.
Confidentiality is extremely important to us at Gumshoe. You can be confident that your engagement with us will be treated as 100% confidential.
Louise Guest is a former Police detective, a director and the lead investigator at Gumshoe. She is a licensed private investigator and a member of the Association of Workplace Investigators, NZ Institute of Professional Investigators, Australia and NZ Institute of Insurance and Finance and the Association of Certified Fraud Examiners.
Louise also has qualifications and experience in mediation, specialist interviewing, and project management. Louise is your initial contact person at Gumshoe and will contact you within 24 hours of receiving your enquiry.
Confidentiality is extremely important to us at Gumshoe. You can be confident that your engagement with us will be treated as 100% confidential.
Please contact us today for a free and fully confidential consultation about your matter or investigation requirements.
Legal investigations and support
File review and compilation of timelines
We can assist legal professionals (or anyone who requires assistance) with case reviews, the creation of accurate timeline(s) and identification of any lines of enquiry and/or further investigative options available.
Witness location, interviewing and evidential statements
We can locate and interview witnesses to assist with any legal matter. We can obtain evidential statements and assist with witnesses at trial if required.
Scene examination
We can provide a thorough scene examination, including detailed sketch(es), photographs and the securing of any exhibits where required. Further forensic analysis of any aspect of exhibits or the scene can be arranged.
CCTV and/or photographic evidence
CCTV and cameras can be used in some circumstances to obtain/ secure evidence. We can provide advice, installation and analysis of data as well as taking care of the wider investigation.
Digital forensics
We live in a digital age and therefore there is often evidence of fraudulent behaviour, deceit, infidelity, cyber- crime, and other misconduct on digital devices. We are able to assist with the identification, analysis and documenting of digital evidence. We also consult with specialists in the field of digital forensics when required.
When digital evidence amounts to the identification of criminal conduct, we will recommend that you report the matter to the Police and we will assist you with this process if required.
Document service
We can locate persons and serve documents for you anywhere in New Zealand and overseas. We provide you with an affidavit/ proof of service.
Workplace Investigations
Reactive investigations
A reactive investigation is usually initiated after an allegation has been made in the workplace or when a significant issue comes to light. This may be an allegation of bullying, sexual harassment, theft or other.
There is huge benefit in using a professional, independent and impartial investigator in these cases. It greatly reduces any risk of perceived bias and criticism that the employer/ company has not responded appropriately. This service ensures a high standard of investigation so you get the best possible outcome. Louise can also provide mediation.
Proactive investigation based reviews/ Corporate reviews
Investigation based reviews involve the independent investigator interviewing a range of employees and assessing the systems and processes in place that are at the core of the business's functioning.
Typically this process is initiated when more information and clarity is required about the people, systems and processes operating. This clarity enables managers and executive teams to make key decisions that increase productivity and improve workplace culture.
A customised plan is developed after an initial consultation to meet the individual needs of the business.
Workplace risk assessment and security consultation 
This service involves conducting a full risk assessment for your workplace and security consultation.
Gumshoe works with New Zealand's largest security integrator and we can manage any security related projects for you.
Employee back ground checks
We can provide background checks for you. We will consult with you about the level of information you require and provide you with a report on the individual(s) as requested.
Insurance Services
We provide investigation services for insurance matters. Louise is a member of the Australia and New Zealand Institute of Insurance and Finance (ANZIIF) and focused on further studies to specialise in the insurance industry.
Fraud and Deception
Fraud and deception
Fraudulent and/or deceptive behaviour is often complicated to prove and requires meticulous and in depth investigation. There is a large scale of different types of fraud and deception that can occur. The police are sometimes under-resourced to investigate these matters effectively. Often when someone is being deceptive there is a significant risk to those being deceived, however the situation may not be at a level that warrants Police intervention.
If you are concerned about someone deceiving another (or others) or if you suspect fraudulent behaviour, we can help. It may be a matter that can be resolved privately, or it may be a matter that requires some initial investigation to establish evidence before referring the case to the Police or other agency. Louise is a former Police detective and is able to provide a thorough review of your case and sound advice in regards to best way forward.   
Infidelity/ Domestic matters
Dishonest partners or family members
If you feel that your partner or someone in your life is not being honest with you and you want to find out what is going on, we can help. Whether your partner is having an affair, family member is trying to hide something or there is some other explanation entirely, we can find out and give you the clarity you need.
Internet dating 
If you have met a new person online and you want some peace of mind before taking the relationship further, please contact us. Unfortunately, online and social media dating sites provide a perfect 'hunting ground' for some men and women with ulterior motives. These people are often very convincing and good at what they do. We are experienced at investigating these matters and our service may help prevent significant financial loss and emotional harm. 
Missing persons
If you need to locate someone in NZ or overseas, we can help. Each case is very different- in the first instance please contact us with all the information you have in regards to the missing person.
The list of investigation services we can provide is extensive. Please
contact us
to discuss your matter so we can advise how we can best assist you and what scope of services apply to your situation.
Frequently Asked Questions
Our fees are based on a number of factors including the amount of time an assignment is likely to take, the complexity, necessity to engage specialists, urgency factor and any risk involved.
We will work out the most cost effective way to manage your assignment. Sometimes this will be based on an hourly rate, a one-off inclusive rate, a daily rate or in some cases we can offer a low hourly rate for investigation services with an additional success fee charged upon results achieved. Please contact us to discuss your matter and we can provide a quote for fees.
We will be able to provide some indication of how long the investigation will take once we have an understanding of your situation. We can assure you that we will contact you promptly, communicate with you throughout the investigation and work efficiently to get you results as soon as possible.
Confidentiality is extremely important to us and something we take very seriously. We handle each case with full confidentiality. Without your permission in writing, we will not discuss your case or disclose any details of your engagement with our services with anyone.
The only exception is if it were ever required as directed by a Judge of the Court (which is an uncommon scenario but a Judge's order can override any confidentiality clause).
Gumshoe is a professional investigations company offering a full scope of investigation services. We will discuss any investigation request with you no matter how simple or complex. The scope of services we will provide for you will depend on the needs of your case. We will outline the scope of services that applies to you in our terms of engagement after the initial consultation.
Louise is a licensed private investigator. She is the lead investigator and a director at Gumshoe. The other professionals who work with Gumshoe are engaged on a case by case basis as required and include professionals with excellent trustworthy characters, reputable backgrounds and specialised skillsets.
Louise is a former Police detective committed to providing an exceptional investigation service for every client.
Her areas of experience and specialisation include fraud matters, deception (con men and women), specialist interviewing, family court matters, employment investigations, workplace bullying, mediation, physical abuse, sexual harassment and sexual abuse cases, child abuse, online activity, surveillance, locating persons, CCTV and photographic evidence, scene examination and forensic evidence. As well as being a qualified detective, Louise has qualifications and experience in professional counselling, mediation, specialist interviewing and project management.
She is a member of: 
The Association of Workplace Investigators (AWI)
New Zealand Institute of Professional Investigators (NZIPI)
Australian and New Zealand Institute of Insurance and Finance (ANZIIF)
Association of Certified Fraud Examiners (ACFE)
Call or email Louise for a free, fully confidential, no obligation initial consultation about your investigation needs;
Phone
020 GUMSHOE (020 486 7463)
Email
louise@gumshoe.co.nz
Alternatively please use the form to contact us and we will be in touch to discuss your requirements more.
For a no obligation initial consultation about your investigation needs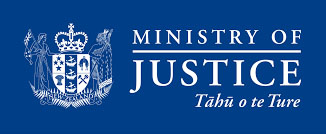 All staff and Investigators are registered with The Private Security Personnel Licensing Authority (PSPLA)